Zak Brown has praised Lando Norris' progress through the motorsport ranks, and the Briton is expected to take over as team leader at McLaren the following year.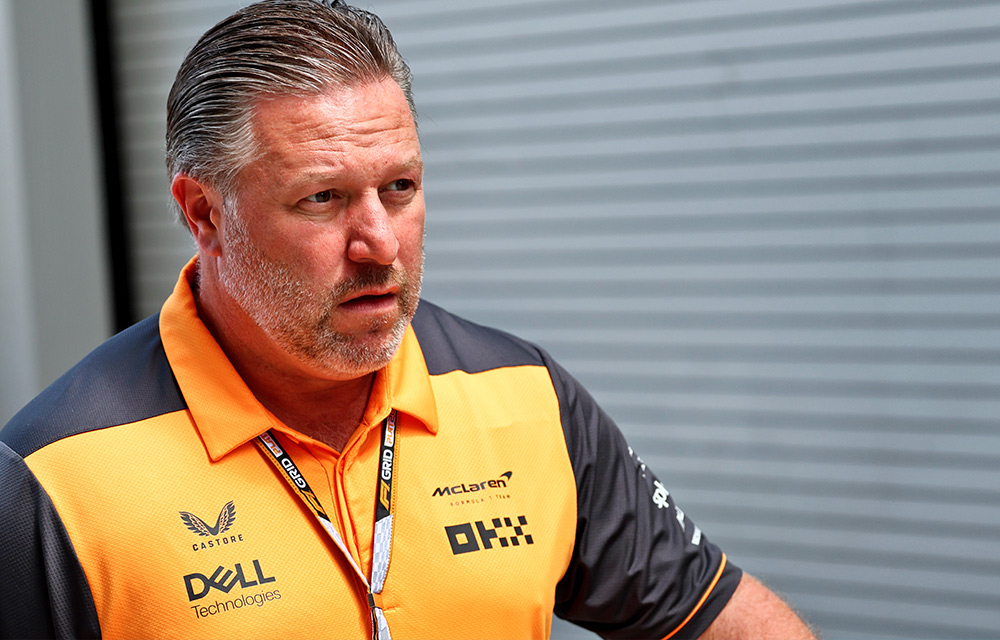 Lando Norris' possibilities as a Formula 1 driver was something that McLaren CEO Zak Brown believes he saw from a young age.
At the age of 19, Norris advanced to Formula One with the Woking-based team after being hired as a McLaren junior racer in 2017.
The British driver has made an impression while racing for McLaren, significantly outperforming teammate Daniel Ricciardo over the past two years. He also came perilously close to the victory of 2021 Russian Grand Prix before a late rainstorm intervened.
McLaren acted quickly earlier this year to tie the British driver down until 2025 as Norris' stock was on the rise.
In 2023, Norris will command the Woking team and race with rookie Oscar Piastri, who will replace Daniel Ricciardo. According to Brown, the British driver's ascent up the motorsport ranks was not unexpected.
"The goal was always to get him into Formula 1. I'm not surprised [that's he's made it]," Brown responded to a question from RacingNews365.com.
"I guess you are surprised when it actually happens, but every step along the way gave me a reason to believe the next step he was going to be great.
"But we've seen drivers that have been great along the way. And then when they get to the top, you don't know if it was them or the situation."
The stories about unfulfilled potential
Brown mentioned the situations of two racers whose F1 careers did not live up to the expectations created by their promising junior performances: Jan Magnussen, the father of present Haas F1 racer Kevin, and Jos Verstappen, the father of defending World Champion Max.
"Jan Magnussen was mega at everything, and then it didn't quite work in Formula 1. Jos Verstappen was mega at everything, and didn't quite work in Formula 1," said Brown.
"[Norris] was mega at everything, and it has worked in Formula 1, I think what I'm happiest to see is not just his pure pace, but how few mistakes he makes, and how strong his racecraft is now.
"If I look at Lando in [2019], he had the pace, but probably didn't have his elbows out enough. And now he's fair, but he's a tough character when you're racing."
We bring out some of the most well-known FORMULA 1 drivers' apparels, all of which are available at reasonable costs. Visit our link now if you are interested in the racing clothing collection!
Zak Brown, Daniel Ricciardo, F1, F1 2022, Formula 1, Grand Prix, McLaren, Lando Norris,  Oscar Piastri