Christian Horner, the team manager, has spoken about Daniel Ricciardo's impact on Red Bull since he came back to the team as a backup racer. The influence of having the Australian nearby has also been mentioned by Sergio Perez.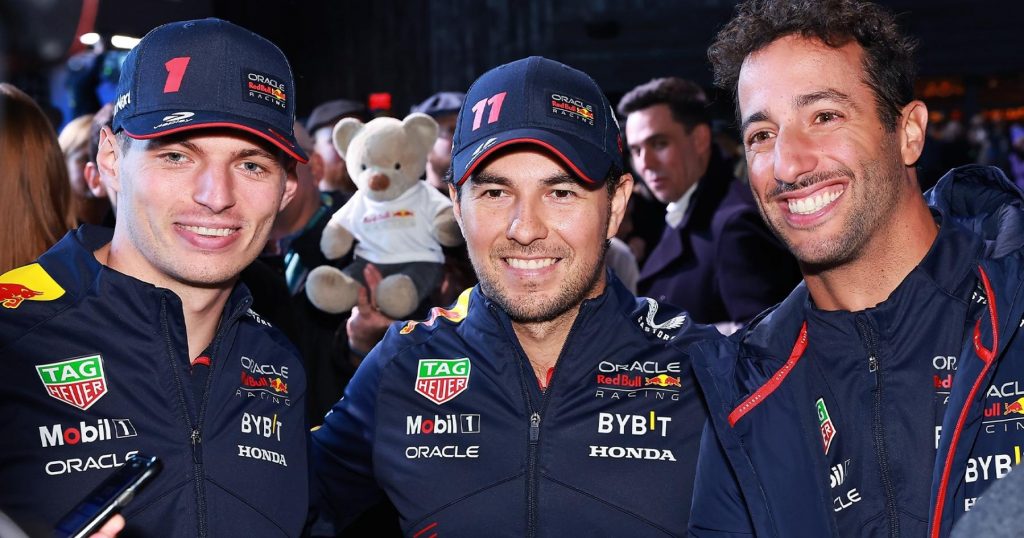 Red Bull, in Sergio Perez's opinion, are in a "very unique position" as a result of Daniel Ricciardo's comeback.
Ricciardo chose to join the Milton Keynes-based team as a backup racer in 2023 after losing his racing slot due to his departure from McLaren. He used to race for the squad from 2014 to 2018.
At the Australian Grand Prix, Ricciardo participated in his first F1 race weekend of the season and was a constant presence in the Red Bull garage despite not taking the wheel.
Christian Horner, the team's manager, hailed the influence of Ricciardo's come back saying that having his "positive energy" around was encouraging. Perez shared the same perspective.
Perez on the comeback of Ricciardo
During the Australian Grand Prix weekend, Perez said of the driver, "He's, first of all, someone very positive, someone great to have around."
"He never stops smiling. I think it's great for the team.
"We are in a very unique position, to have Daniel around with the amount of experience he has.
"He's been doing a very good job for us."
Ricciardo's duty as a backup driver additionally involves promotional activities and simulator work.
We bring out some of the most well-known FORMULA 1 drivers' apparels, all of which are available at reasonable costs. Visit our link now if you are interested in the racing clothing collection:
F1, F1 2023, FIA, Formula 1, Grand Prix, Daniel Ricciardo, Christian Horner, Sergio Perez, Max Verstappen, RB19, Red Bull, Red Bull Racing