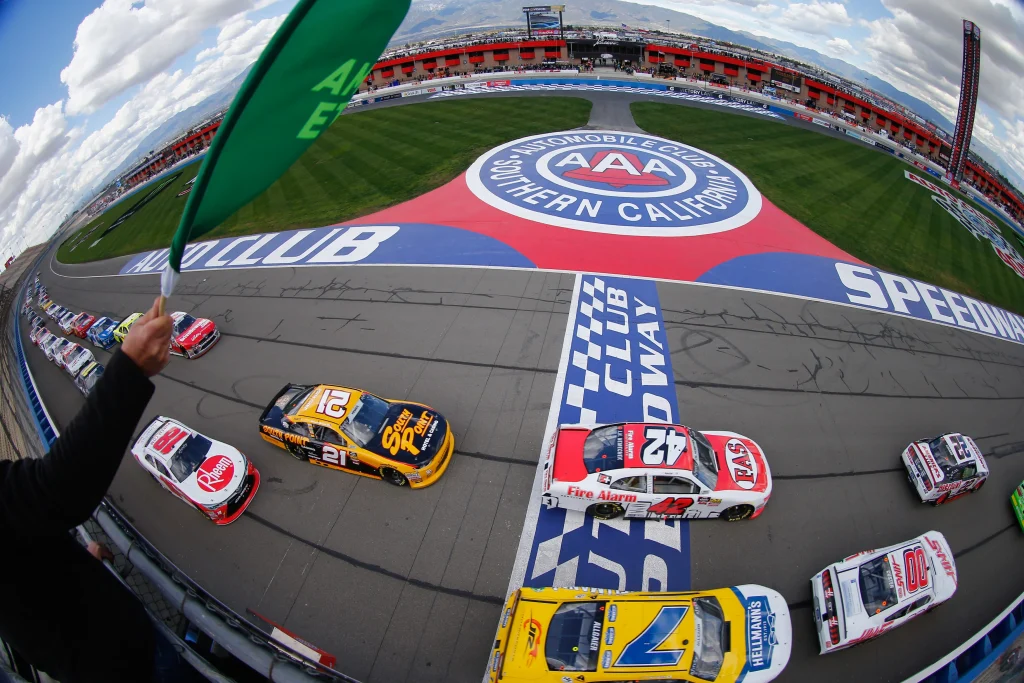 Here are the losers of the NASCAR Cup Series race at Auto Club Speedway on Sunday…
Tyler Reddick: Imagine what could happen for Reddick… The two-time Xfinity winner led a race-high 90 laps — no one else led more than 28 — but his prospects of winning were ruined by a flat left-rear tyre on Lap 152. Reddick was knocked into the wall by William Byron, who also damaged his suspension, dropping him to 24th place.
William Byron: On the other side of that accident was Byron, who lost control of his No. 24 Chevrolet while attempting to escape Reddick and slid right into Reddick's door. Byron was thrown into the wall and out of the race, his second DNF in as many races this season.
Chase Elliott: After driver Kyle Larson blocked him in a duel for the lead with 21 laps to go, it's difficult to blame Elliott for getting enraged on his radio. Elliott dashed to the outside of Larson on the frontstretch after bouncing back from a Lap 37 spin that left him two laps down, while Larson contested Logano for the lead. Larson was unaware of Elliott's presence and instead slammed him into the wall. With eight circuits to left, the 2020 Cup champion spun and ranked 26th, two laps down.
Brad Keselowski: As a driver and as a team owner, Keselowski had an unfortunate day on Sunday. Chris Buescher, of RFK Racing, cut a left rear tyre on lap 110 and spun driver-side into the Turn 2 wall, finishing 35th. Keselowski spun twice, once at Lap 116 and again at Lap 157, the latter after colliding with Bubba Wallace and collecting Harrison Burton.
Chase Briscoe: Briscoe was in the mix early and often at Fontana, taking the lead twice for 20 laps each time. However, late contact with Kurt Busch appeared to change Briscoe's handling, sending the No. 14 Ford into a backslide from which he never made a full recovery en way to a 16th-place finish.
Several face masks inspired by NASCAR racing drivers are currently available at the following websites for a reasonable price:
Hendrick Motorsports, IndyCar, Nascar, Nascar Cup Series, Xfinity