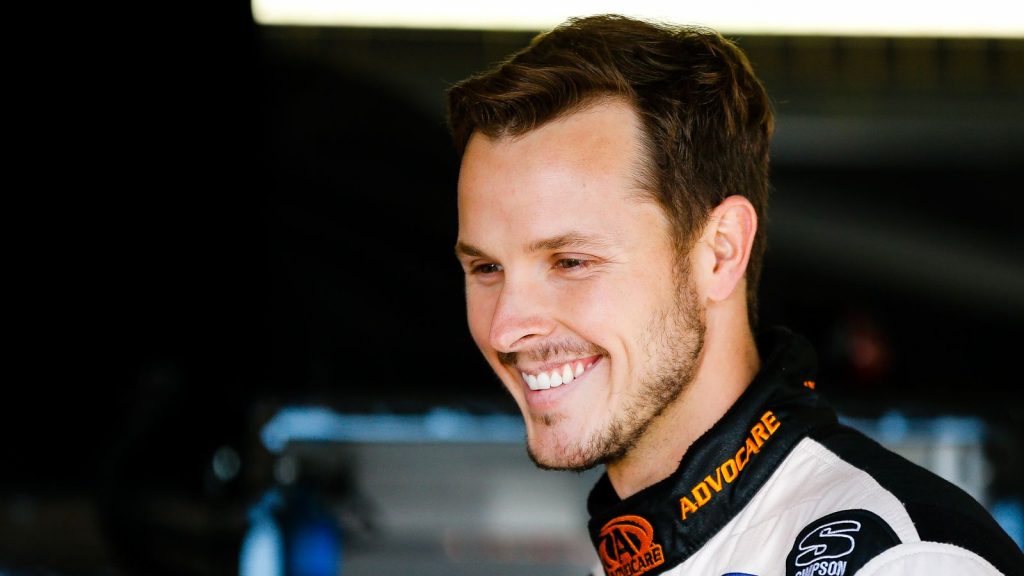 In his NASCAR Xfinity Series part-time return, Trevor Bayne has big expectations. When it comes to making a return with a team like Joe Gibbs Racing, the phrase "expectations" would be a better fit.
In Saturday's Production Alliance 300 at Auto Club Speedway, the 2011 Daytona 500 winner will participate in the first of 7 races in the Xfinity Series season 2022. (5 p.m. ET, FS1, MRN, SiriusXM NASCAR Radio). Bayne's most recent NASCAR appearance came in 2020, when he competed in the Camping World Truck Series for Niece Motorsports. In that time frame, his highest result was second at Talladega Superspeedway.
Bayne's final Xfinity Series race was in 2016, when he ranked fifth in a one-off race for what is now Roush Fenway Keselowski Racing at Watkins Glen International.
Bayne will compete in Joe Gibbs Racing's No. 18 Toyota Supra at Phoenix Raceway (March 12), Charlotte Motor Speedway (May 28), Nashville Superspeedway (June 25), New Hampshire Motor Speedway (July 16), Las Vegas Motor Speedway (Oct. 15), and Homestead-Miami Speedway in an attempt to reignite his NASCAR career (Oct. 22).
"I fought for another opportunity for the last three years," Bayne said. "I did not want to be done in the race car. I still wanted to drive. I still wanted to be at the track. I just didn't have another opportunity. I didn't have a chance to go drive for another team where I feel like I could win, or really any chance for that matter."
Bayne acknowledged that his Knoxville, Tennessee-based coffee shop was a method for him to get away from motorsport. However, he was quickly drawn back when watching races on television.
Bayne created a dirt late model to satisfy his competitive urges last year, competing in a handful of events, including the dirt track at Charlotte Motor Speedway. However Bayne's desire for another good NASCAR ride lingered, prompting him to speak with his key sponsor, Devotion Nutrition, and his father in mid-December. That conversation prompted Bayne to contact Joe Gibbs Racing's Executive Vice President Steve deSouza for an interview.
"I want to come back to win," Bayne said. "I want to come back to make a statement, show what I can do as a driver. If I can't get it done, I want to know I was in the best ride possible and it just didn't work out."
Bayne believes this is his best chance of his career, aside from winning the 2011 Daytona 500 in Wood Brothers Racing's iconic No. 21 Ford. Now all he has to do is back it up with wins.
"To me, this feels like the reset," Bayne said. "I don't know what comes of this. I don't know if I end back up in a Cup car full time or an Xfinity car contending for championships that I would love to see happen. But I feel like in seven races, I need to go win three to five races if I'm going to have a shot at a comeback. That's my goal."
Several face masks inspired by NASCAR racing drivers are currently available at the following websites for a reasonable price:
Hendrick Motorsports, IndyCar, Nascar, Nascar Cup Series, Xfinity, Trevor Bayne