Max Verstappen's penalty points have increased as a result of receiving extra punishment for his accident with Lewis Hamilton, in addition to the five seconds of time penalty he received during the Brazilian Grand Prix.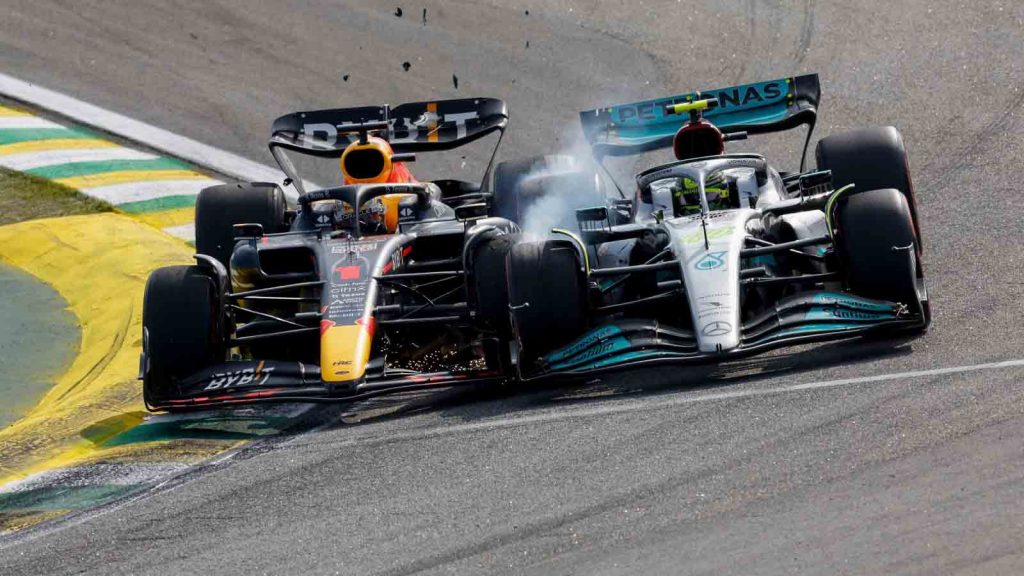 In addition to the time penalty for his accident with Lewis Hamilton during the Brazilian Grand Prix, Max Verstappen also got penalty points.
Verstappen and Hamilton engaged in a crash when the race restarted on Lap 7 after a Safety Car had been deployed due to a first-lap accident involving Kevin Magnussen and Daniel Ricciardo.
Hamilton was able to go back toward the front of the pack after the duo made contact and both fell back in the standings.
Verstappen received a five-second time penalty after the stewards examined the accident and determined that he was in responsible.
Additionally, the Red Bull racer received two penalty points, increasing his 12-month total to seven.
A racer is subject to a race ban if they get 12 points in a 12-month period. Given that they were awarded at the Qatar and Saudi Arabian Grands Prix around the end of 2021, some of Verstappen's points may shortly expire.
Stewards explain the decision
The stewards provided specific explanations for why they believed Verstappen was at fault in his run-in with Hamilton in a document that confirmed their decision.
"The stewards determined that Verstappen attempted to pass Hamilton on the outside of Turn 1 by braking very late," the verdict reads.
"He did not complete the pass in Turn 1 and his excess speed compromised his entry into Turn 2, at which point he made contact with Hamilton.
"While the stewards recognise that Hamilton could possibly have given a little more room at the apex of Turn 2, the stewards determined that Verstappen was predominantly at fault."
We bring out some of the most well-known FORMULA 1 drivers' apparels, all of which are available at reasonable costs. Visit our link now if you are interested in the racing clothing collection:
Brazilian GP, Brazilian Grand Prix, F1, F1 2022, Formula 1, Grand Prix, Lewis Hamilton, Max Verstappen, Mercedes, Red Bull