In the final minutes of the Brazilian Grand Prix, Charles Leclerc was overheard asking the Ferrari crew if he might pass teammate Carlos Sainz in front, but the move was not made. The Monegasque claims that the issue was previously discussed.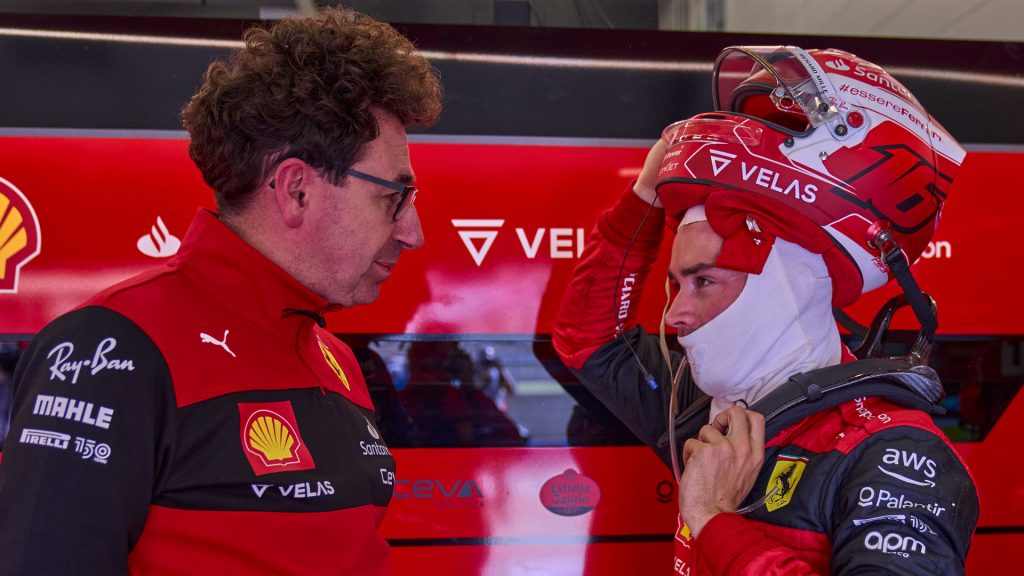 In the Brazilian Grand Prix, Charles Leclerc said he was "frustrated" by Ferrari's decision to change their minds about a team orders call.
After recovering from a crash with Lando Norris earlier in the race, the Monegasque was racing in fourth place in the closing stages of the race, with teammate Carlos Sainz up front in third.
Leclerc, who was in a close race with Sergio Perez for P2 in the World Championship, inquired over team radio as the Grand Prix came to a close if the positions would be changed.
Leclerc expressed his astonishment about the accident following the race because this did not take place.
Leclerc admits his dissatisfaction in 'heat of the moment'
"I had that [earlier] shunt, [so] to finish P4 is great," Leclerc gave media explanations.
"I asked on the radio in the last few laps [about switching positions]. I was frustrated about that in the heat of the moment, because we had that discussion before the race and, for some reason, we changed our minds, which I don't know why.
"It was frustrating, and I hope that in Abu Dhabi we'll be fast enough for me to get the second place in the championship. If not, it's like this."
Despite this, Leclerc is able to comprehend the team's unwillingness to deprive Sainz a podium finish.
"Carlos did an incredible job and he deserved that P3 and the podium, because he did a great race," Leclerc added.
"Again, if we didn't have that discussion prior to the race, I wouldn't have asked."
Leclerc recalls what happened with Norris
After colliding with Norris on Lap 7 and hitting the walls at Turn 7, Leclerc made a recovery lap at Interlagos. For this accident, the McLaren racer was given a five-second time penalty in addition to two penalty points.
"I thought I had left space – well, I'm pretty sure I left him space," the Scuderia driver said.
"I think he lost the rear and then touched me, so after that it was a good recovery but not enough to challenge for better positions."
We bring out some of the most well-known FORMULA 1 drivers' apparels, all of which are available at reasonable costs. Visit our link now if you are interested in the racing clothing collection:
Brazilian GP, Brazilian Grand Prix, F1, F1 2022, Formula 1, Charles Leclerc, Grand Prix, Ferrari, Carlos Sainz