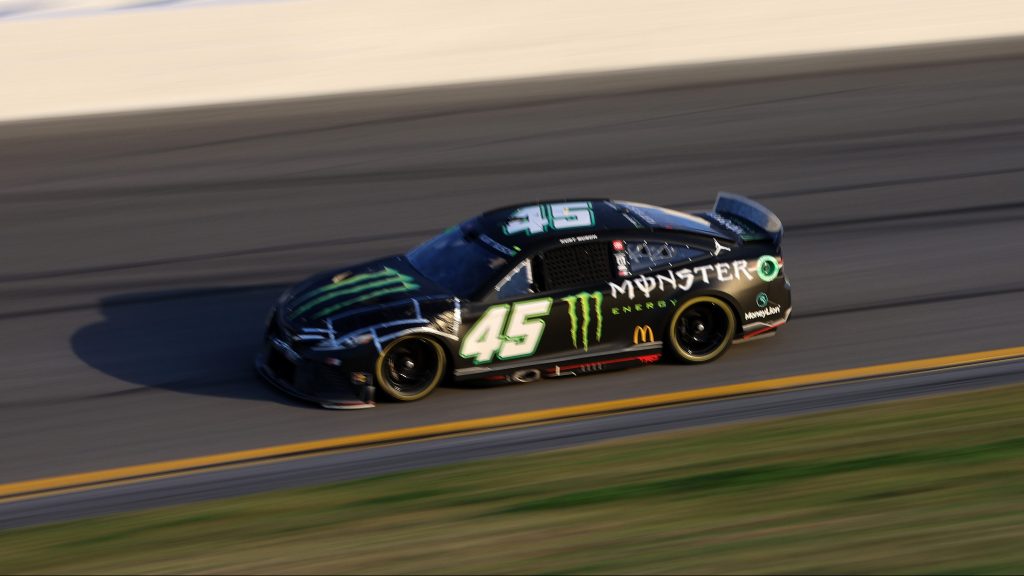 Since his car failed inspection 3 times Friday night, Kurt Busch will race last in Sunday's Cup race at Auto Club Speedway. He will not be able to participate in qualifying on Saturday.
Busch also faces a pass-through suspension at the start of Sunday's Cup race, as well as the loss of pit stall selection and the ejection of car chief David Bryan.
The only car to fail inspection three times was Busch's. Six cars were found to have failed inspection twice. Each of those teams had a member of their crew removed, and as a result, their pit stall selection for Sunday's race was forfeited.
Kevin Harvick's, Brad Keselowski's, Ryan Blaney's, Joey Logano's, Bubba Wallace's, and BJ McLeod's cars all failed twice.
Car chief Nick Case (Keselowski's No. 6 car), car chief Tyler Graf (McLeod's No. 78 car), car chief Raymond Fox (Blaney's No. 12 car), car chief Jerry Kelly (Logano's No. 22 car), car chief Robert Smith (Harvick's No. 4 car), and engineer Etienne Cliche (Wallace's No. 23 car) were among the crew members who were ejected for each team.
With Wallace and Busch, both cars of 23XI Racing failed at least twice. Logano and Blaney both saw two of Team Penske's vehicles fail twice.
At Auto Club Speedway, Cup practise begins at 2 p.m. ET on Saturday, with qualifying following at 2:35 p.m. ET.
The race is limited to 36 chartered cars. The start of the race is guaranteed for all.
Several face masks inspired by NASCAR racing drivers are currently available at the following websites for a reasonable price:
Hendrick Motorsports, IndyCar, Cole Custer, Nascar, Nascar Cup Series, Xfinity, Kurt Busch