The racers may have to adapt to competing at night in addition to dealing with variable weather throughout the Singapore Grand Prix weekend.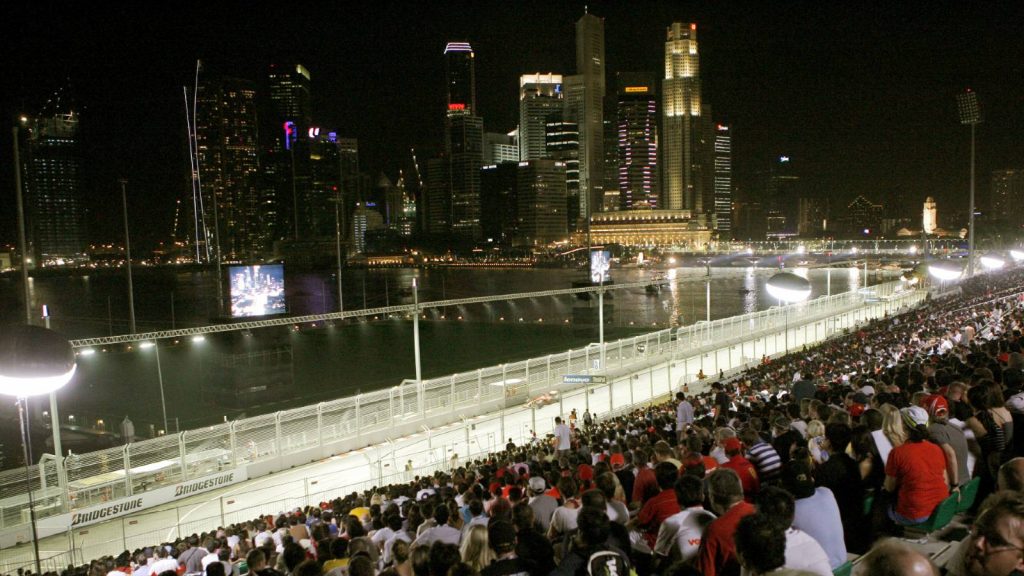 A mixed weather forecast appears set to potentially increase the spectacle as Formula 1 makes its first comeback to Singapore since 2019.
The tropical climate of the region implies that frequent, occasionally intense rainstorms, hot, humid weather, and other environmental conditions are typical. Even though the Marina Bay Circuit is located near the water, winds are often light, however they occasionally pick up.
F1 may have to deal with some mixed weather during the whole race weekend.
Rainfall might be disruptive
It will be partly sunny and partly cloudy on Friday, with a potential of thunderstorms, according to WeerOnline.nl. Nevertheless, it appears likely that the sessions will remain dry because the first two practise hours took place later in the day.
Rainstorms are more likely on Saturday and Sunday in particular. Although they are expected to subside towards the evening, there is still a good chance that qualifying and the race will take place in wet weather.
This might potentially lead to a circumstance in which the event begins in the damp and the racetrack dries out later. F urthermore, there is a somewhat higher possibility of rain before Sunday's Grand Prix than it was before qualifying on Saturday.
In consideration of this, there is a chance that a significant downpour will cause postpontments or modifications to the timetable.
Below are some of the most well-known FORMULA 1 drivers' apparels, all of which are available at reasonable costs. Visit our link now if you are interested in the racing clothing collection:
F1, F1 2022, FIA, Formula 1, Grand Prix, Singapore GP, Marina Bay