The Singapore Grand Prix will be held between September 30 and October 2, 2022, and will be the 17th race of the season. Here's all you need to know about watching the 2022 F1 Singapore Grand Prix live on TV.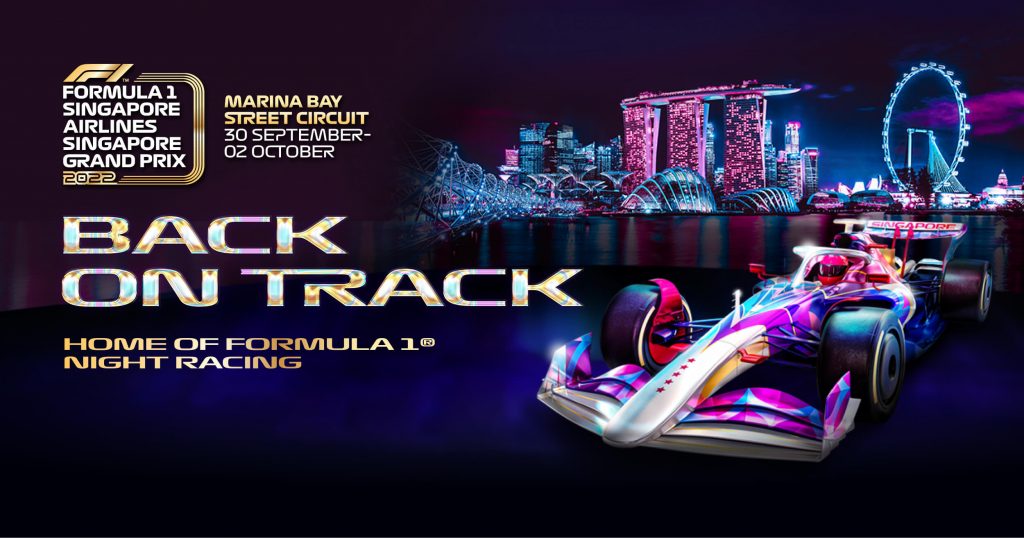 The Singapore Grand Prix comes back to the Marina Bay Circuit this weekend for the first race since 2019.
Sebastian Vettel won the race in what turned out to be his last win with Ferrari, placing top of Charles Leclerc and Max Verstappen to claim P1.
With the venue's humid weather, as well as the event being contested at night, the racers could be in for a hard weekend.
We'll be reporting all of the action live, and you can follow the race weekend on our live blog here.
Here's where you can watch the 2022 Singapore Grand Prix live on TV in the United Kingdom, the United States, and Australia.
2022 SINGAPORE GP UK BROADCAST SCHEDULE (BST)
| Day | Session | Channel | Time |
| --- | --- | --- | --- |
| Friday | FP1 | Sky Sports F1 | 10:30 |
| Friday | FP2 | Sky Sports F1 | 13:45 |
| Saturday | FP3 | Sky Sports F1 | 10:45 |
| Saturday | Qualifying | Sky Sports F1 | 13:00 |
| Saturday | Qualifying Highlights | Channel 4 | 19:15 |
| Sunday | Grand Prix | Sky Sports F1 | 11:30 |
| Sunday | Race Highlights | Channel 4 | 18:30 |
Cre: Racingnews365
2022 SINGAPORE GP USA TV SCHEDULE (ET)
| Day | Session | Channel | Time |
| --- | --- | --- | --- |
| Friday | FP1 | ESPN (channel TBC) | 05:55 |
| Friday | FP2 | ESPN (channel TBC) | 08:55 |
| Saturday | FP3 | ESPN (channel TBC) | 05:55 |
| Saturday | Qualifying | ESPN (channel TBC) | 08:55 |
| Sunday | Grand Prix | ESPN (channel TBC) | 06:30 |
| Sunday | Post-Race Show | ESPN3 | 10:00 |
Cre: Racingnews365
2022 SINGAPORE GP TV SCHEDULE AUSTRALIA (AEST)
| Day | Session | Channel | Time |
| --- | --- | --- | --- |
| Friday | FP1 | FoxTel/Kayo | 19:30 |
| Friday | FP2 | FoxTel/Kayo | 22:45 |
| Saturday | FP3 | FoxTel/Kayo | 19:45 |
| Saturday | Qualifying | FoxTel/Kayo | 22:00 |
| Sunday | Grand Prix | FoxTel/Kayo | 21:30 |
Cre: Racingnews365
Below are some of the most well-known FORMULA 1 drivers' apparels, all of which are available at reasonable costs. Visit our link now if you are interested in the racing clothing collection:
F1, F1 2022, FIA, Formula 1, Grand Prix, Marina Bay, Singapore GP