With their biggest hits, the AlphaTuari pair performs their final karaoke performance!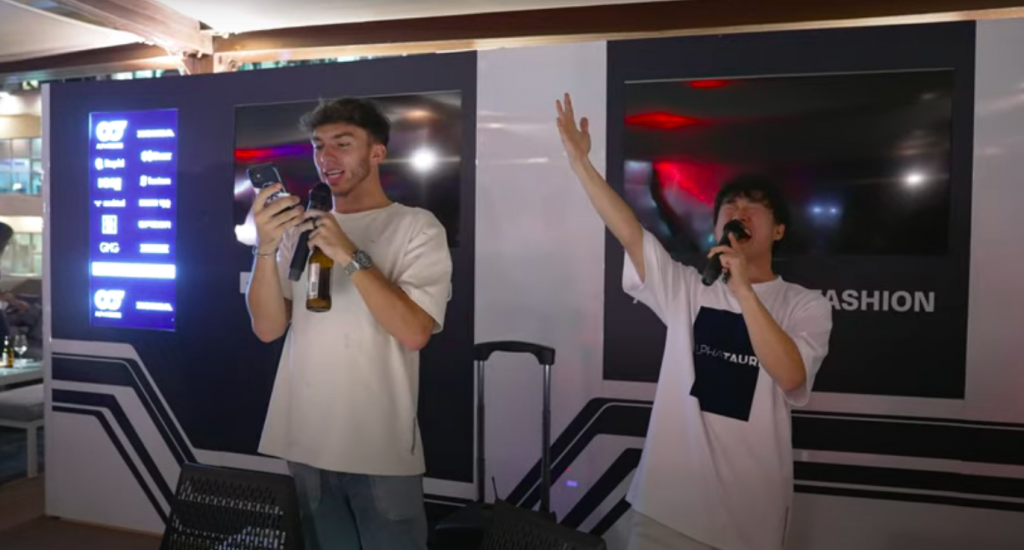 It is commonly known that Yuki Tsunoda and Pierre Gasly like singing together in nightclubs as a result of their escapades after the Japanese Grand Prix.
The AlphaTauri team held another practice at their hospitality unit following the Abu Dhabi Grand Prix.
The duo performed one last duet together before Gasly moves to Alpine in 2023, performing some of their best versions of Adele and Oasis.
View the complete video down below!
We bring out some of the most well-known FORMULA 1 drivers' apparels, all of which are available at reasonable costs. Visit our link now if you are interested in the racing clothing collection!
AlphaTauri, Abu Dhabi Grand Prix, Abu Dhabi GP, F1, F1 2022, Formula 1, Grand Prix, Pierre Gasly, Yuki TsuNoda