Ferrari was disappointed because they felt more might have been accomplished at their home race, despite finishing P2 and P4 at the Italian Grand Prix.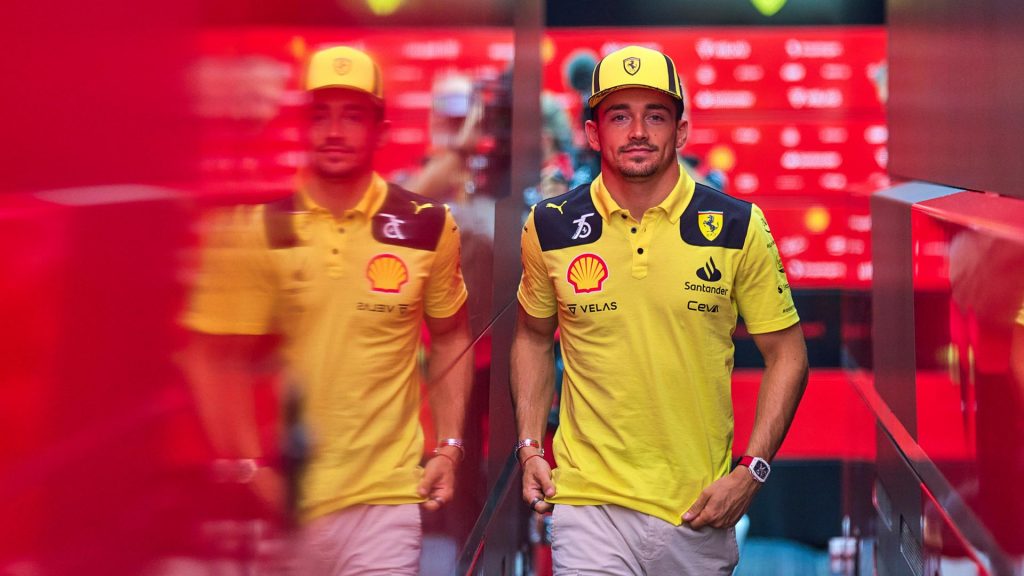 Ferrari has provided supporters with an inside look at what went on at the team's home race, the Italian Grand Prix, behind the scenes.
Charles Leclerc won the pole position at Monza, and Carlos Sainz, who had initially qualified third, began from P18 after receiving an engine penalty. It was a good Saturday for the Scuderia.
The Italian team may not have been satisfied with the outcome on Sunday. With his 11th triumph of the year, Max Verstappen increased his advantage over the competition at the top of the World Championship standings to 116 points.
Ferrari experienced several successful moments throughout the course of the weekend, though, as evidenced by the video from the squad's various off-track activities that Leclerc and Sainz took part in.
Below, you can watch the newest "SF Full Access"
Below are some of the most well-known FORMULA 1 drivers' apparels, all of which are available at reasonable costs. Visit our link now if you are interested in the racing clothing collection:
Carlos Sainz, Charles Leclerc, Italian Grand Prix, F1, F1 2022, Ferrari, FIA, Formula 1, Grand Prix