Red Bull has provided supporters with an inside look at how the Bahrain Grand Prix weekend played out from their viewpoint after putting up a strong performance.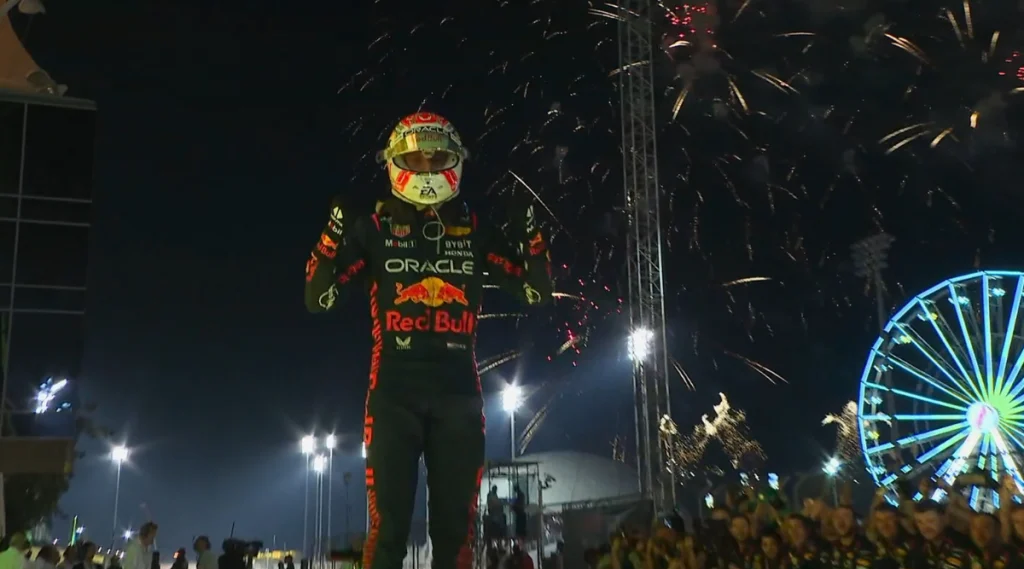 Red Bull has given viewers a peek at what went on for the team behind the scenes at the Bahrain Grand Prix weekend.
Max Verstappen and Sergio Perez are shown getting ready for the competition in a new team film, which also features visits from football freestyler Sean Garnier and BMX freestyler Viki Gomez.
But soon it will be time to get down to work with the racing. The squad is seen in the film tensely watching on as Verstappen and Perez claimed a 1-2 finish in the race on Sunday.
Watch the video down below!
We bring out some of the most well-known FORMULA 1 drivers' apparels, all of which are available at reasonable costs. Visit our link now if you are interested in the racing clothing collection!
F1, F1 2023, FIA, Formula 1, Grand Prix, Max Verstappen, Red Bull, Red Bull Racing