Ferrari had to adjust their pre-race planning in light of the projected high temperatures for the French Grand Prix and the summer heatwave that has much of Europe presently scorching.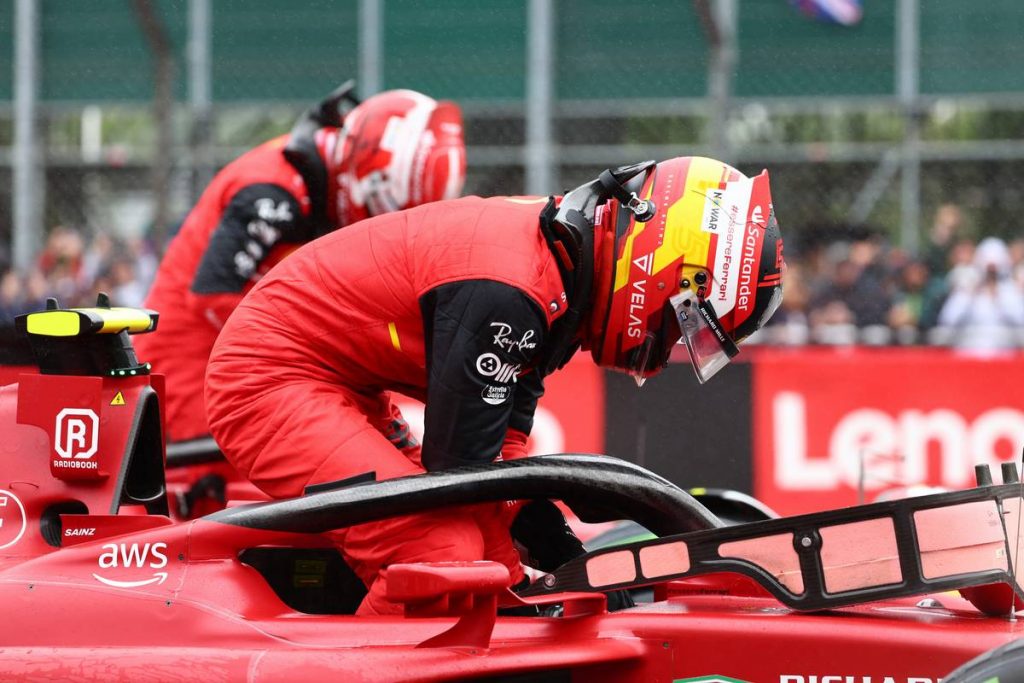 Ferrari claims that in order to prepare for the anticipated high temperatures at this weekend's French Grand Prix, precautions have to be taken.
Temperatures at the Circuit Paul Ricard at Le Castellet in the south of France are expected to reach 30 degrees Celsius for all three days of racing due to the extremely extreme heat that has been plaguing most of Europe over the previous week.
Diego Tondi, Ferrari's Head of Aero Development, outlined how the Scuderia is seeking to maximise cooling across the SF-75 because tyre wear and component usage are issues in such hot temperatures.
Ferrari anticipate a "tough challenge" at the French Grand Prix
"The high temperatures predicted for the French Grand Prix this weekend mean that ensuring the power unit and the tyres perform at their best is a real challenge and it's up to those working on the aerodynamics to take the appropriate countermeasures," said Tondi.
"We will use a medium-high level of bodywork cooling, using the apertures of the cooling gills on the upper part of the bodywork and we will work on the brake ducts to maximise rim cooling, with the aim of getting heat away from the tyres.
"The track characteristics mean that we would have been doing this anyway to contribute as much as possible to tyre management, but the hot conditions will make this task even more demanding.
"As for the brakes, there are no particularly heavy braking points, so in terms of cooling for these components, the race at Paul Ricard is not a concern."
Ferrari has not won at Paul Ricard since 2018
Ferrari hasn't triumphed at Paul Ricard since the French track's comeback to F1 in 2018, but the Scuderia is presently riding high after winning the last two Grands Prix of 2022.
Charles Leclerc, who has three victories to his credit so far in 2022, is second in the Drivers' Championship with 170 points, 38 points behind leader Max Verstappen.
Carlos Sainz, a teammate of Leclerc's, won his first Grand Prix earlier this month at the British Grand Prix. He is presently ranked 4th with 133 points.
Ferrari is in second place in the Constructors' Championship with 303 points, some distance behind the leader Red Bull, which has 358 points.
Below are some of the most well-known FORMULA 1 drivers' apparels, all of which are available at reasonable costs. Visit our link now if you are interested in the racing clothing collection:
Carlos Sainz, Charles Leclerc, F1, F1 2022, Ferrari, FIA, Formula 1, French GP, Grand Prix