The Alpine racer pulled to a stop in the pit lane towards the finale of the session, but as soon as he exited, his car caught fire.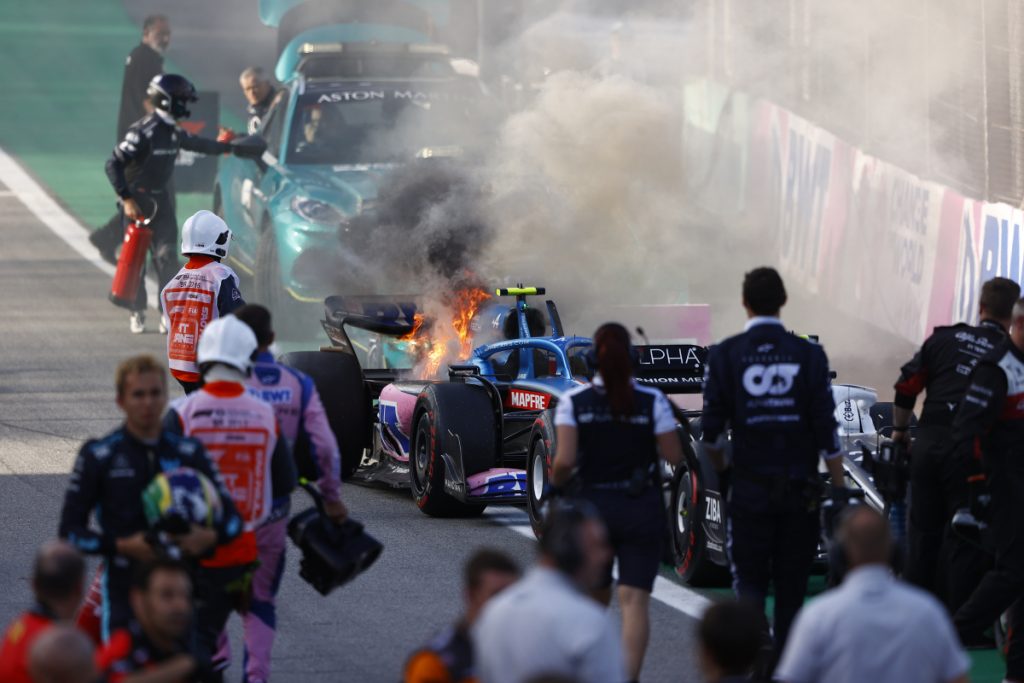 After a possible fuel leak started a fire when Esteban Ocon stopped at the end of the pit lane, the Brazil Sprint race came to a fiery finish.
Due to impact at Turn 4 at the end of the race, the Alpine's car seemed to have a hole in the side.
Prior to falling out of the top 10, Ocon, who had earlier collided with teammate Fernando Alonso at the beginning and been compelled to stop to change his front wing, was racing in P7.
Their starting positions for tomorrow's race will be P15 for Alonso and P18 for Ocon at the Sprint's finale.
Watch the video down below!
We bring out some of the most well-known FORMULA 1 drivers' apparels, all of which are available at reasonable costs. Visit our link now if you are interested in the racing clothing collection:
Brazilian GP, Brazilian Grand Prix, F1, F1 2022, Formula 1, Alpine, Grand Prix, Esteban Ocon