Christian Horner, who led Red Bull in a fierce competition for the 2021 championship, evaluates the team's achievements throughout the 2022 Formula One season in an exclusive talk with RacingNews365.com.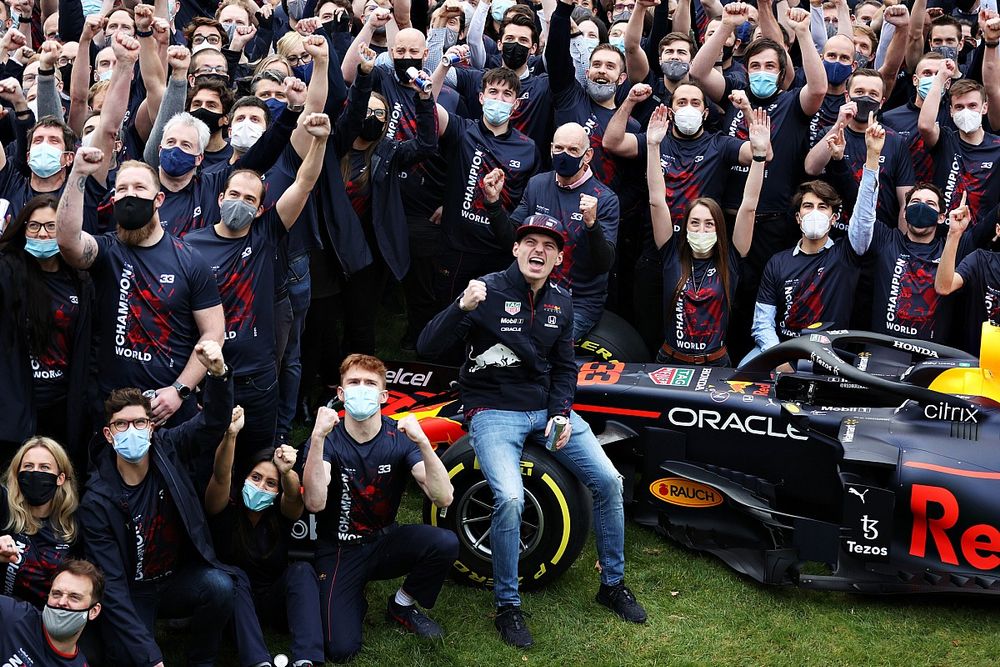 Christian Horner, the manager of the Red Bull squad, praised his staff for handling the significant development in technical rules in the motorsport "phenomenally well."
In order to keep 2021 progress and the 2022 ground effect revamp, Red Bull and Mercedes had to compete against one another for the world championships the year before.
Mercedes dropped to third in the standings, far off the pace, while Red Bull and Ferrari considered as the two quickest cars this season.
Additionally, Red Bull has easily surpassed Ferrari in both the Drivers' and Constructors' rankings after resolving some early reliability issues.
With eight victories in 13 races, Max Verstappen has an 80-point advantage over Charles Leclerc, and Red Bull has a nearly 100-point advantage over Ferrari.
Horner praises Red Bull for handling F1's considerable rule changes
In an exclusive conversation, Horner reflected on the season to date and heaped praise on his squad's accomplishments.
"It's been a remarkable first 13 races for us," he commented.
"We came into the season off the back of last year, transitioning very late in the day compared to our opponents to this new set of regulations.
"I think the team has responded phenomenally well and for us to be in a competitive position from the first test is testament to the hard work that's gone on behind the scenes.
"Obviously, the early races, we had some frustrations with reliability in Bahrain and in Australia. But we bounced back at race two in Jeddah, winning that race, and have had some epic fights [with Ferrari].
"It seems to be working pretty well, these new regs, in terms of creating closer racing, and I think we've maximised our opportunities."
Horner expresses appreciation to all Red Bull departments
Horner continued by expressing his happiness with the work being done by Red Bull in all areas, including the factory and the racetrack.
"There's no single element to it, it's a collective," said Horner.
"I'm just delighted with the way the whole team is performing; the engineering staff, the technicians, the pit-stops have been strong and consistent – we got the fastest stop of the year [so far] in Hungary.
"And of course, what's going on back in Milton Keynes – it's been been a phenomenal reaction."
In addition, Horner was happy to see that his squad was "sharp and ready" to capitalise on a highly competitive car in 2021 following a few years of inactivity when the turbo-hybrid power unit era of the sport started.
"We've always had a very strong racing ethic and culture, with how we go racing and approach challenges," he added.
"We've not always had the tools to win in every single Grand Prix. We had a missing component to achieve that [from] 2014 to 2018. But from really last year, the first time that we had the complete package, the team was sharp and ready to make use of that.
"That's also translated into this year as well. I mean, fundamentally, we are very much still a race team."
Below are some of the most well-known FORMULA 1 drivers' apparels, all of which are available at reasonable costs. Visit our link now if you are interested in the racing clothing collection:
Charles Leclerc, Christian Horner, F1, F1 2022, FIA, Formula 1, Grand Prix, Max Verstappen, Red Bull, Sergio Perez, Franz Tost, Michael Schumacher